Summer Scoot 2007 is now just a mere two & a half months away. And I thought especially seeing how rainy it is out today, that I'd let people know how the event is shaping up...
******************************
I've lined up THREE solid DJ's to provide music for Summer Scoot '07.
- DJ Shame is an award-winning DJ from Worcester who just recently won a Worcester Magazine Turtle Boy Music Award AND he performed at last year's Summer Scoot.
- DJ Todd Deal is an eclectic / enigmatic DJ from Central Mass who has been a part of all three Summer Scoot events. He brings a unique melange of hot rod, surf, exotica, lounge, country and novelty music and it all ends up being reallyfun!
- I met Justin Wentworth / Boots Got Soul while out in Northampton, and I was telling him about Summer Scoot and he tells me he has a scooter and is a DJ and loves Northern Soul music, SO... I had to ask him if he wanted to be a part of the event and he gladly said YES.
For links to DJ's MySpace accounts for more info, go to the Summer Scoot '07 website and click on "What's Happening"...
http://www.dsquared.org/summerscoot07.html
******************************
In other news...
The Summer Scoot '07 embroidered PATCH is in the works. I got the final sew-out to approve and it looks like this: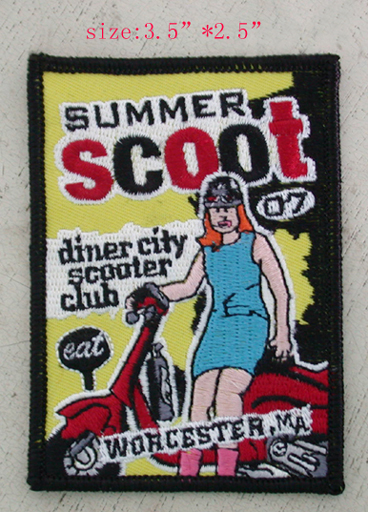 and last year's patch...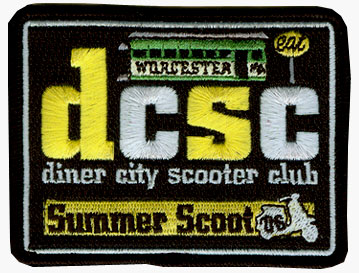 ******************************
SIGN UP NOW!!!!! There's still time AND it's SUPER CHEAP!
http://www.dsquared.org/dcsc/ss07_signup.html
More news & updates later....
-Doug